B.H.M.S, M.D, C.G.O, C.C.H
Born in a migrated Gujarathi family from Ahmedabad, Dr. Sonali Sarnobat is an eminent Homeopathic Consultant and Nutritionist from India. She is also a renowned columnist writing for various newspapers and periodicals. She is a gold medalist in the BHMC and MD course and a certified dietician.
She has two consulting centers in prime areas of Belgaum as well as in Sangli and Goa.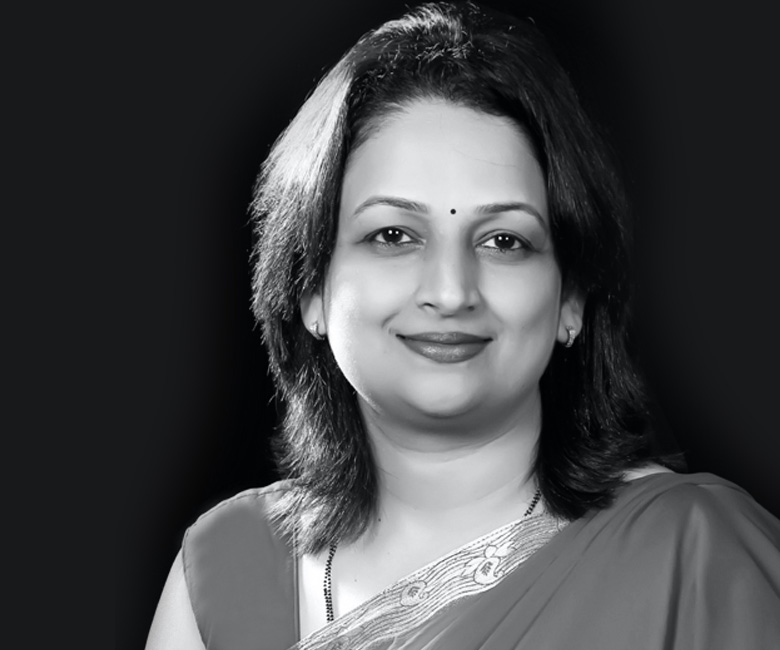 The motivating force behind her success was that of her late mother and her supportive husband Dr. Sameer Sarnobat. Her quest for knowledge was fuelled by her grandfather and grandmother who were freedom fighters and after freedom, they both served as fingerprint experts in the police department. Her grandmother in the era of the freedom movement of India was a highly educated, self-motivated, modern woman with a nationalistic ideology. She believed in womens' empowerment and education in that era when women did not even have equal status in society.
This environment at home and teachings imbibed in the tender mind of Dr. Sonali at an early age had a bearing on her development.
Dr. Sonali has a vision and commitment for the health, women, and society of India.
A vocal proponent of the Homeopathic System of Treatment
This system of pathological prescription cures the disease in a short duration, against the myth that Homeopathic treatment is lengthy. After the treatment is over, an organic food diet and life style maintenance advice from Dr. Sarnobat gives the patient post-treatment support so that she/he can lead a happy and healthy life.
Reaching out to the readers through books
Dr. Sonali is a very popular columnist in reputed Kannada and Marathi newspapers. She has published her first book, 'AROGYAMANTRA', which is already popular amongst readers in its Marathi version, as well as its English version, HEALTH MANTRA, and also Kannda version.
The preface to the English Version "HEALTH MANTRA" is written by the Hon. Health Minister of India, Mr. Shripad Naik. The preface to the Kannada book is written by Hon. Member of Parliament and noted Educationist Dr. Prabhakar Kore. The Marathi book's preface is written by eminent activist Dr. Kumar Saptarshi. As of now, she has authored five books-
Books by Dr. Sonali Sarnobat
Contribution to the Health Sector
Dr. Sonali has developed a unique healing system with Homeopathy and nature care. This system developed by her helps cure patients in a holistic manner and is called Pathological Prescription based on the totality of symptoms and pathological presentation of the case.
She has a huge database of 20000  patients from Goa, Maharashtra, and Karnataka. She is conducting extensive research on lactobacilli and its role in Homeopathic treatment at her Research center. 

She has been honoured by the past central cabinet minister of Health Dr. Harshavardhan for her service in the health sector.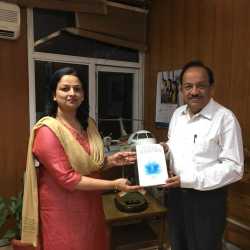 Dr. Sonali Sarnobat with Dr. Harshavardhan
Healing through Homeopathic products
Dr. Sonali not just believes in the healing power of Homeopathy, she also set up two manufacturing units,  one Homeopathic and another Ayurvedic GMP certified manufacturing unit to manufacture organic hair-care and skincare products, as well as pharma products which help to maintain the general and aesthetic health of the patients.
Dr. Sonali has been blessed with an inimitable style of connecting with people. She had been a speaker at many symposiums, seminars, and public health forums and is also involved in many social activities. 
All talk of helping out those in need would be futile without action. With a view to actively help and support women, founded the Niyathi Foundation that is currently operating in the Belagavi region. It is an NGO that helps to empower, educate and support women. Empowering women to participate fully in economic life across all sectors is essential to build stronger economies, achieve the Sustainable Development Goals of the United Nations, and improve the quality of life for women, men, families, and communities.
Initiatives of Niyathi Foundation
Niyathi foundation's flagship endeavor is MISSION NO SUICIDES! Youth suicide is when young persons, generally categorized as someone below age 21, deliberately end their own life. Rates of attempted and completed youth suicide in Western societies and other countries are high. Suicide rates in youths have nearly tripled between the 1960s and 1980s. In this mission, the identified suicide-prone candidates are identified, encouraged to speak out, counseled, and convinced in such a manner that they never think of suicide again and lead a healthy and happy life.
Contribution to Belagavi Smart City
Dr. Sonali has been nominated as a member of the "Smart City" conclave held by the National Women's Commission i.e NWC. She has authored a book on Smart city, named "Smart city being smart".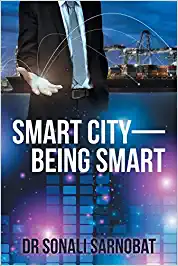 Her "Smart city- being smart" book is an urban development vision to integrate information and communication technology (ICT) and Internet of things (IoT) technology in a secure fashion to manage a city's assets. These assets include local departments' information systems, schools, libraries, transportation systems, hospitals, power plants, water supply networks, waste management, law enforcement, and other community services.
A smart city is promoted to use urban informatics and technology to improve the efficiency of services. ICT allows city officials to interact directly with the community and the city infrastructure and to monitor what is happening in the city, how the city is evolving, and how to enable a better quality of life. Through the use of sensors integrated with real-time monitoring systems, data are collected from citizens and devices – then processed and analyzed. The information and knowledge gathered are keys to tackling inefficiency.
Dr. Sonali is also actively working for the Belagavi smart city project.